Coming Soon! ETA mid June, the New Crusader ribbon patch is perfect for the velcro strip on the back of contractor hats, plate carriers, or name strips! It comes with a velcro loop panel at no extra charge that you can sew to any garment. It is a 3.75"w x 1"h 2 color velcro backed patch with merrowed border, which will be available in 4 color combinations. Red/White, Green/Tan, OD/Black, and Grey/Black color schemes are designed to match my original embroidered patch offerings plus the new PVC line.

Miroslava Comstock sent me this great photo with the new Saint Michael Shield PVC patch in grey!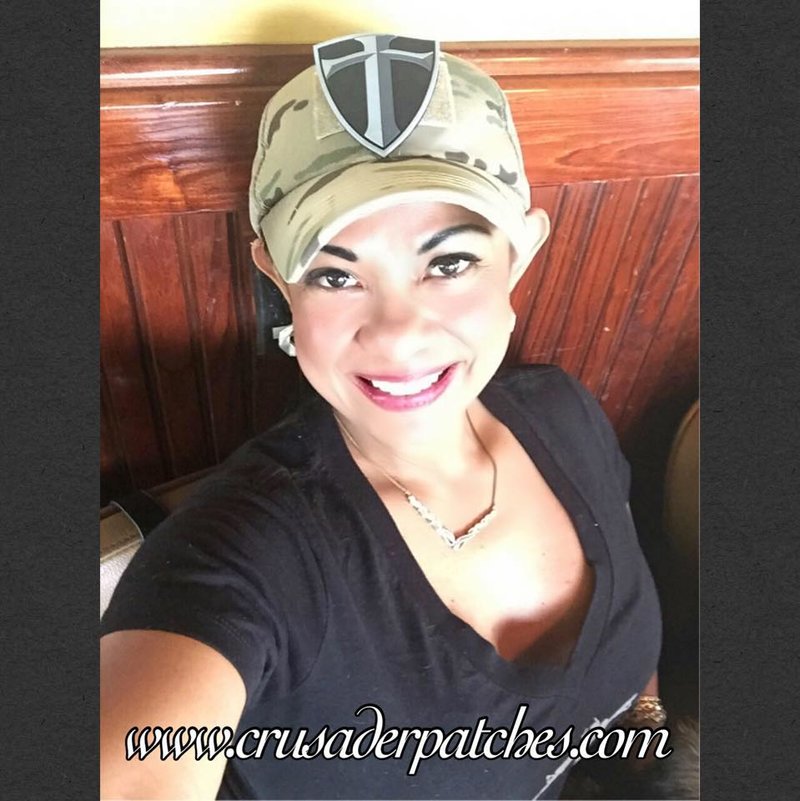 Here is Navy Seal Veteran Ben Smith at an undisclosed location geared up with his Crusader Shield and Nazarene Flag patches!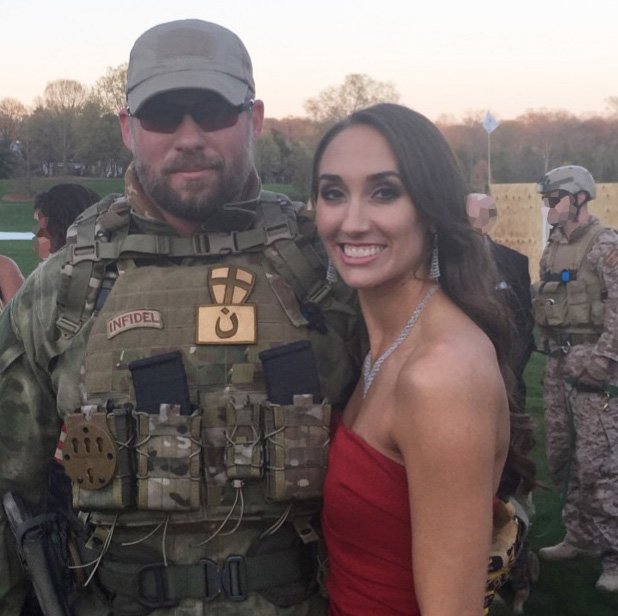 The Saint Michael Shield patch makes a great 3D rear window badge! Remove the velcro from the back of the patch with a razor knife and use 3M double sided automotive tape!